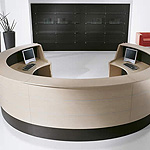 Made of high density polyethylene (HDPE) inert to all chemicals naturally found in soil and water.
Light, yet durable, fast, safe and easy installation, long life and sunlight resistance, efficient and cost effective.
PACKAGING MESH
INSECT SCREEN MESH
ANTI BIRD MESH
WARNING MESH
FENCING MESH
SQUARE MESH
DIAMOND MESH
FENCING MESH
Fencing plastic mesh is strong and durable produced in different mesh sizes and shapes, used for fencing purposes around the building, playgrounds, garden and boundaries.
Being rot proof, chemical resistant and light weight, it is also used for protecting grass areas and turf reinforcement.
SQUARE MESH
It is a strong, durable mesh used in fencing, tree guard and plant support and its unique attractive shapes and colours allow decorative usage in interior and exterior environments.
Made of HDPE it is good alternative to metallic mesh used in aquaculture and fish farming.
DIAMOND MESH
Lalitfla diamond mesh comes in several sizes and lengths with a variety of customer oriented applications. Made of HDPE material it is light weight, durable, rust proof, chemical resistant and is not affected by moisture and humidity which gives to a longer life in the gulf countries. Used in poultry farms, fish farms and agricultural application can be customized as per customer's specifications.